Electronics and the electrotechnical industry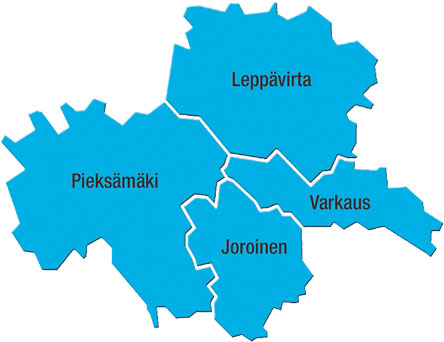 ---

Aii Energy Systems
Aii Energy Systems is premium partner and turn-key integrator of high quality, cost efficient and reliable solar PV systems in Finland. Oma voimala is the brand you can trust.
---

Elpro Oy
Elpro Oy offers complete solutions for industrial customers engaged in electrical automation and instrumentation.
---

Honeywell Oy
Honeywell is a Fortune 100 conglomerate that serves its customers in the global market and focuses on technology and production. Our business includes aviation and aerospace products and services, industrial and building automation, and building maintenance services, turbochargers and performance-related materials.
---

KV-Automaatio Oy
A Varkaus-based company established in 2000, KV-Automaatio Oy manufactures high-quality automation centres, provides maintenance and washing services for engine and hydraulic units, carries out industrial electrification and instrumentation installations and offers repair, maintenance, test run, commissioning and start-up services as well as logic programming. KV-Automaatio Oy is part of the Finland-wide Kaunisto network of service providers.
---

LED Future Oy
Led Future Oy develops new micro-processor controlled disinfection solutions based on the UV LED technology for a wide range of environments. The UV LED disinfection systems are ecological, energy-efficient, safe and highly accurate.

www.ledfuture.fi
---

OS Automation Oy
Our company executes complex automation projects for the process industry focusing on the electrification and automation of power plants and heating plants. We provide our international clients with basic design, field design, electrification design, application design, installation supervision as well as commissioning and start-up services on an on-going basis. When necessary, we also assume responsibility for more comprehensive deliveries inclusive of equipment and installation. We also supply burner control and safety-related systems. Over the years, we have become familiar with a large number of boiler types.
---

Protoel Oy
Automation, electrical and instrumentation installations, installation supervision and testing services including commissioning and start-up. Power plants and other industrial projects world wide.
---

Savon Automaatio Oy
Savon Automaatio Oy is a company focused on industrial automation, with an office in Sorsakoski. The company implements a variety of automation systems for industrial needs, according to customer needs. We supply robot cells implemented with Fanuc, Kuka and ABB robots. We also sell co-branded robots, which are usually delivered as a complete delivery. Machine vision systems, and most recently 3D machine vision, are also the company's core competencies.
---